Title: The Guernsey Literary and Potato Peel Pie Society
Author: Mary Ann Shaffer & Annie Barrows
Publisher: Sommer & Sørensen
Year: 2009
Read in: Danish
Where'd I get this copy: Library
The Guernsey Literary and Potato Peel Pie Society on Goodreads.

Teaser (from Goodreads):

"I wonder how the book got to Guernsey? Perhaps there is some sort of secret homing instinct in books that brings them to their perfect readers." January 1946: London is emerging from the shadow of the Second World War, and writer Juliet Ashton is looking for her next book subject. Who could imagine that she would find it in a letter from a man she's never met, a native of the island of Guernsey, who has come across her name written inside a book by Charles Lamb….

As Juliet and her new correspondent exchange letters, Juliet is drawn into the world of this man and his friends—and what a wonderfully eccentric world it is. The Guernsey Literary and Potato Peel Pie Society—born as a spur-of-the-moment alibi when its members were discovered breaking curfew by the Germans occupying their island—boasts a charming, funny, deeply human cast of characters, from pig farmers to phrenologists, literature lovers all.

Juliet begins a remarkable correspondence with the society's members, learning about their island, their taste in books, and the impact the recent German occupation has had on their lives. Captivated by their stories, she sets sail for Guernsey, and what she finds will change her forever.

Thoughts:


I love love love love historical fiction and this is some of the best shit I've read in a really long time. The character developments and relationships are what the book is based upon rather than actual plot, so it's kinda like reading a chick-flick but disguised as a humorous post-war novel. That means you can read it and get approving nods even if you're the more masculine type.
The absolutely only thing I'd like to complain about is that Part Two, compared with Part One, is a little dull. In Part One where Juliet's corresponding with the islanders, making friends with them and listening to their stories, I nearly swooned. An epistolary novel about writing books, just a handsome dash of war and a teaspoon of very interesting people? I couldn't be more happy with my recent obsession with historical fiction and the fact that I'd picked this exact gem up. Part Two on the other hand starts where Juliet travels to Guernsey and from there on it's basically a love story more or less badly concealed behind all these war stories. I had no idea there would be any kind of romance in this book when I first saw it on The Book Smugglers. Doesn't mean it's bad, though! It just changes objective.
The Guernsey Literary and Potato Peel Pie Society is hands down the best title of a book I've ever heard and definitely one of the reasons I love it so much. See, it actually tells something about the book (like "yeah it might be post-war, but there's still a spark of humour left."). Most YA titles go along the lines of Silence, Fallen, Marked and so on, so on. And while that's OK it just seems a little false and sad to me.


(Also, what is this I hear that Kenneth effin' Branagh is making this into a movie and KATE WINSLET is playing Juliet Ashton?!?!?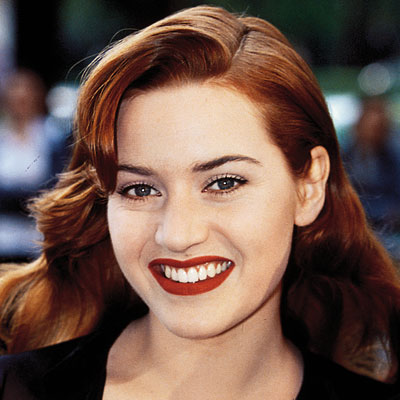 Can I just. Wow. She could definitely make a convincing Juliet.
)
9/10 definitely! I highly recommend it for everyone though if you're a WWII-buff with a burning passion for epistolary novels with kick-ass heroines this might just be the book you've always been waiting for.
At last: I am not quite sure how or why, but I've managed to convince myself that if you like TGL&PPPS you might also like Memoirs of a Geisha by Arthur Golden.
Someone who said everything a thousand times better than I did.

Frederikke, out.